The Monaco Towers are racing upwards and now a fundamental component of the city's skyline. The two towers share a common base where parking spaces for the project will be housed.
From the ShopRite parking lot, the west tower obscures the East Tower, but the size of building becomes apparent, dwarfing the hotels on either side of it.

The base of the building along Sixth Street shows off the volume of the base.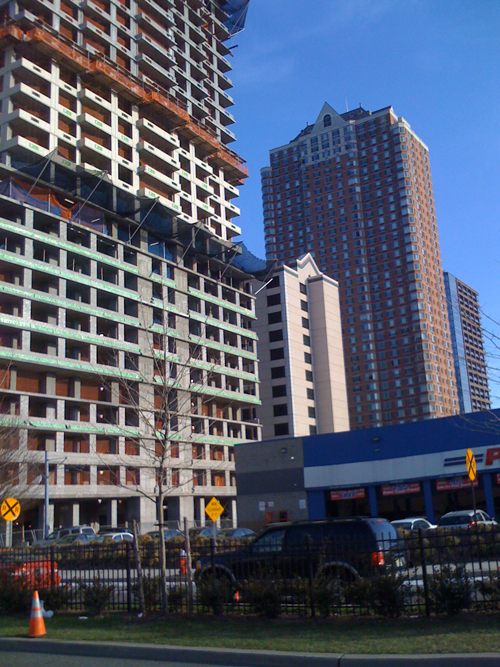 The Pep boys in the right side of the photograph may one day be home to the Metropolitan, a tower even tall than the Monaco proposed three years ago in the height of real estate fervor. Sixth Street would quickly become a very densely developed block.