By admin on Monday, October 6th, 2008 at 6:38 am
Crystal Point continues to make a mad dash towards completion. The glass tower on the tip of Second Street has some of the highest asking prices per square foot, even as the economy tanks.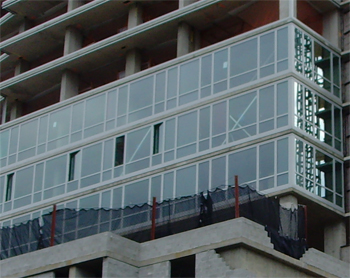 Glass windows have begun to be installed on the lower floors of Crystal Point.
---